Luthier

Andrew Lowry

Location

France
Originally from Northern Ireland, Andrew Lowry has been building custom guitars professionally in the north of France since 2014.
He builds in a contemporary style, aiming for simplicity and elegance of form, and a tone rich in sustain and harmonics influenced by the Irish tradition of guitar-making. He currently offers two models (Braid and Carrick), named for prominent landmarks in his native county of Antrim, Northern Ireland.
"As with all artisans, I am constantly learning, evolving my craft, striving to produce ever better work."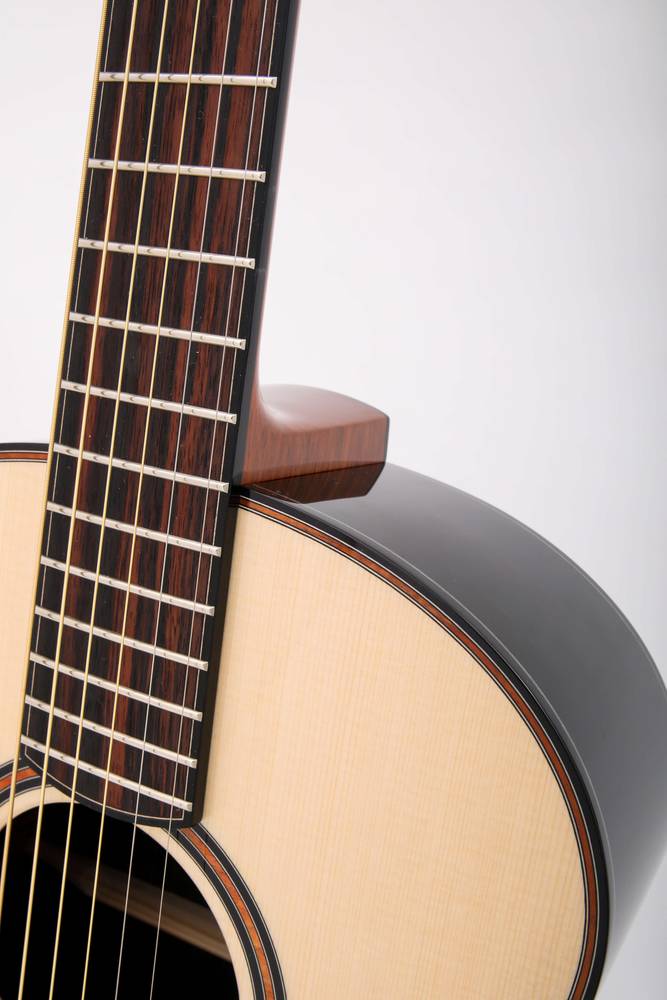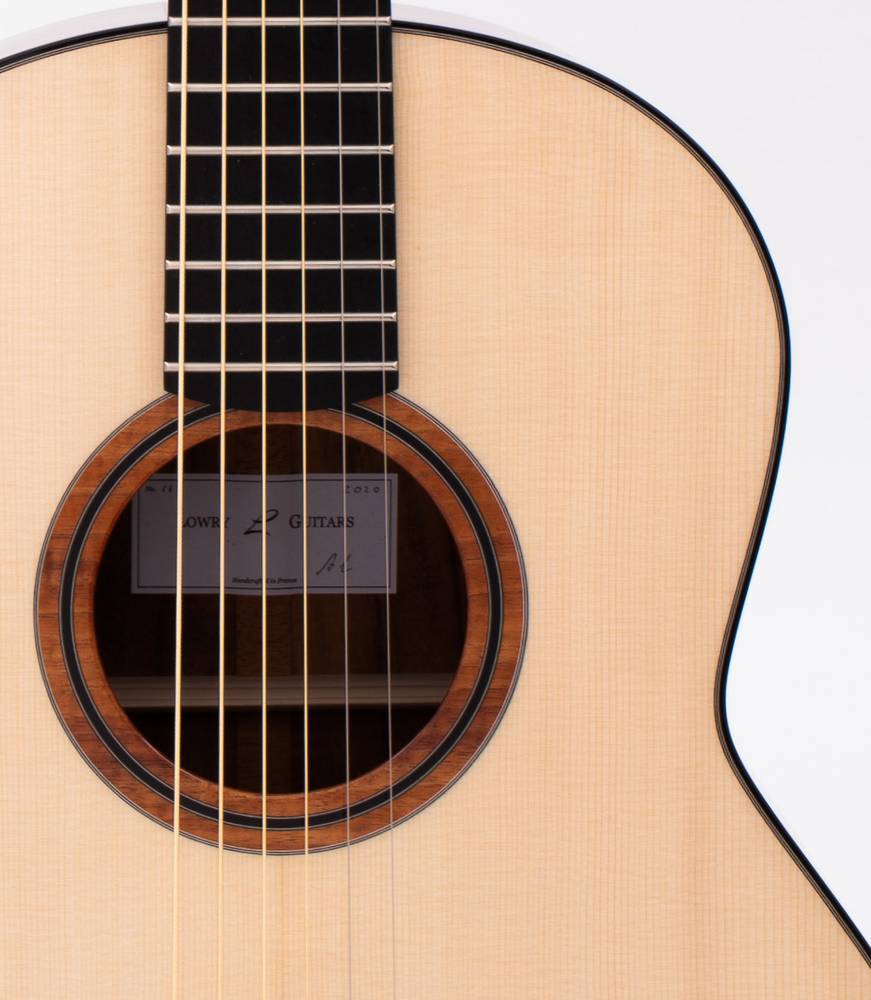 Each instrument is truly unique, not only in the choice of materials, but in how they are prepared and worked, be it adapting the bracing for the characteristics of each top, or carving the neck according to the client's preferences.
The Guitars
Lowry Guitars currently offer two models, find out more below:
Models
Braid
The Braid is the smallest model offered by Lowry, thought to be the most similar to a 00 model. It is a small-bodied, well-balanced and comfortable guitar. It has a short scalelength of 629mm, and 13 frets to the body.
*Please note, the specifications provided below are the standard specs included in the base price. Specifications are customizable upon request*
Dimensions
Upper bout width/depth

260mm/90mm

Lower bout width/depth

365mm/110mm

Length

480mm

Waist

228mm
Standard specifications
Soundboard

European or sitka spruce

Back and sides

Indian rosewood

Neck

Brazilian mahogany

Neck profile

c

Fretboard

African ebony

Tuners

Gotoh 510

Nut material

bone

Nut width

45mm

Peg head veneer

ebony

Pickguard

none

Rosette

wood, matching back and sides

Purfling

top, back, sides

Body binding

ebony or Rocklite ebano, subject to availability

Bridge

ebony

Pins

ebony

Saddle material

bone

Saddle type

compensated

String spacing

58mm at saddle

Scale length

629mm, 13 frets to body
Carrick
The Carrick is a mid-size guitar, intended primarily as a fingerstyle instrument, which encapsulates a full sound, rich in harmonics and sustain.
*Please note, the specifications provided below are the standard specs included in the base price. Specifications are customizable upon request*
Dimensions
Scale length

645mm, 14 frets to body

Upper bout width/depth

275mm/90mm

Lower bout width/depth

380mm/114mm

Length

490mm

Waist

233mm
Standard specifications
Soundboard

European or sitka spruce

Back and sides

Indian rosewood

Neck

Brazilian mahogany

Neck profile

c

Fretboard

african ebony

Tuners

Gotoh 510

Nut material

bone

Nut width

45mm

Peg head veneer

ebony

Pickguard

none

Rosette

wood, matching back and sides

Purfling

top, back, sides

Back strip

none

Body binding

ebony or Rocklite ebano, subject to availability

Bridge

ebony

Pins

ebony

Saddle material

bone

Saddle type

compensated

String spacing

58mm at saddle