Luthier

Massimiliano Monterosso

Location

Italy
Italian luthier Massimiliano Monterosso is an innovative, explorative builder, whose guitars push the boundaries while staying rooted in lutherie tradition.
Tackling not just acoustic flattops but electrics and harp guitars as well, every Maxmonte guitar is handmade from start to finish. Though he uses many tried-and-true traditional techniques, like hide glue, hand-carved braces and hand-planed joints, his style and approach is distinctly modern, incorporating less common tonewoods and things like fan-frets, adjustable necks, bevels, and alternative bridge designs.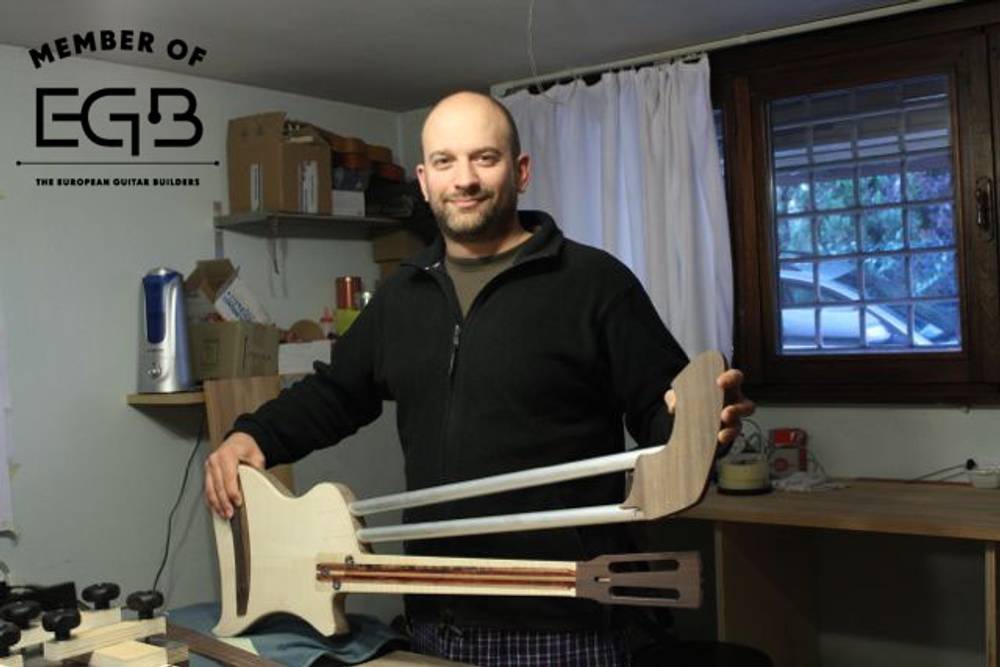 "Having an instrument built is a journey filled with expectations, longing and excitement. And I strive to create the best instrument for the player, so that it can be a tool for inspiration and creativity."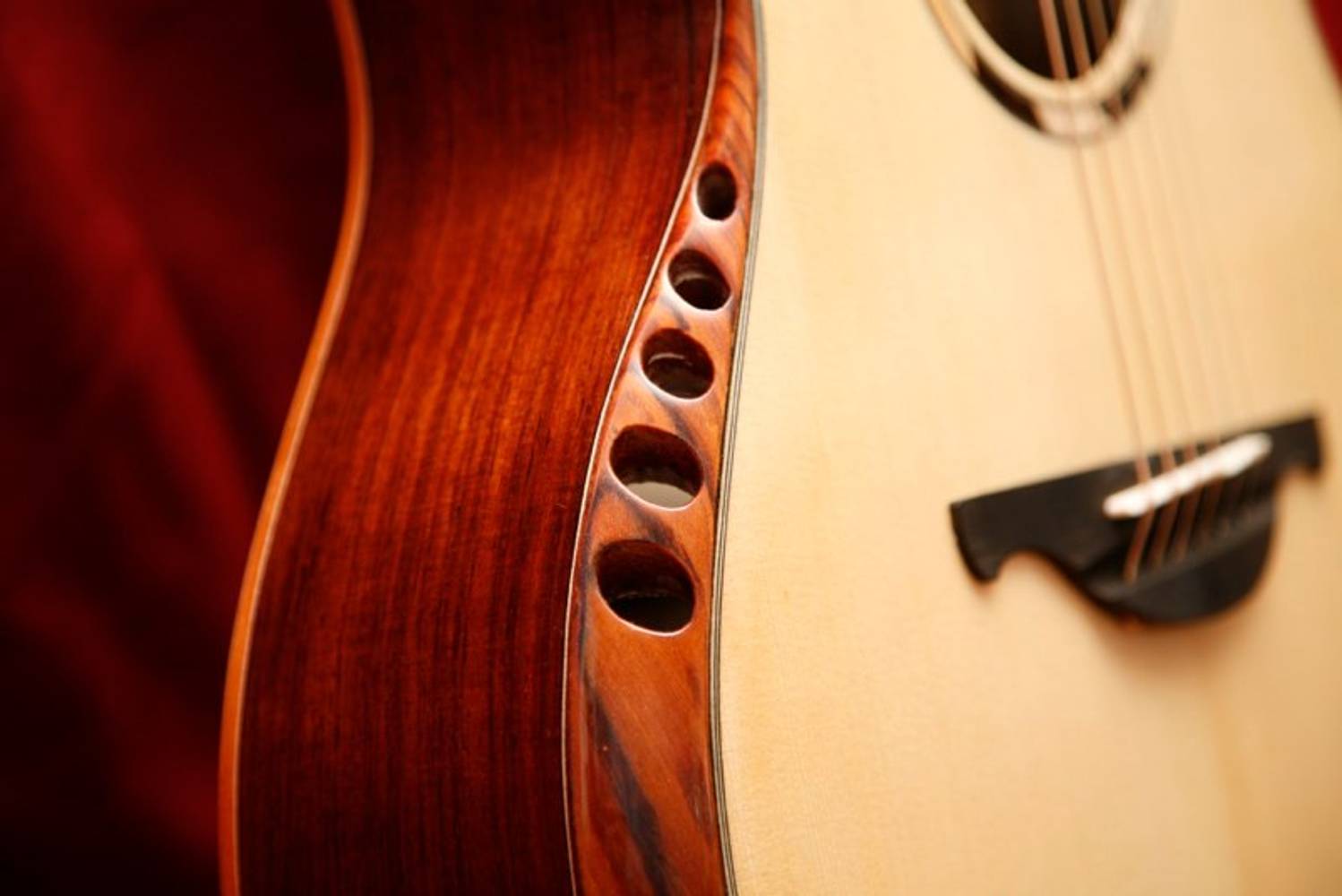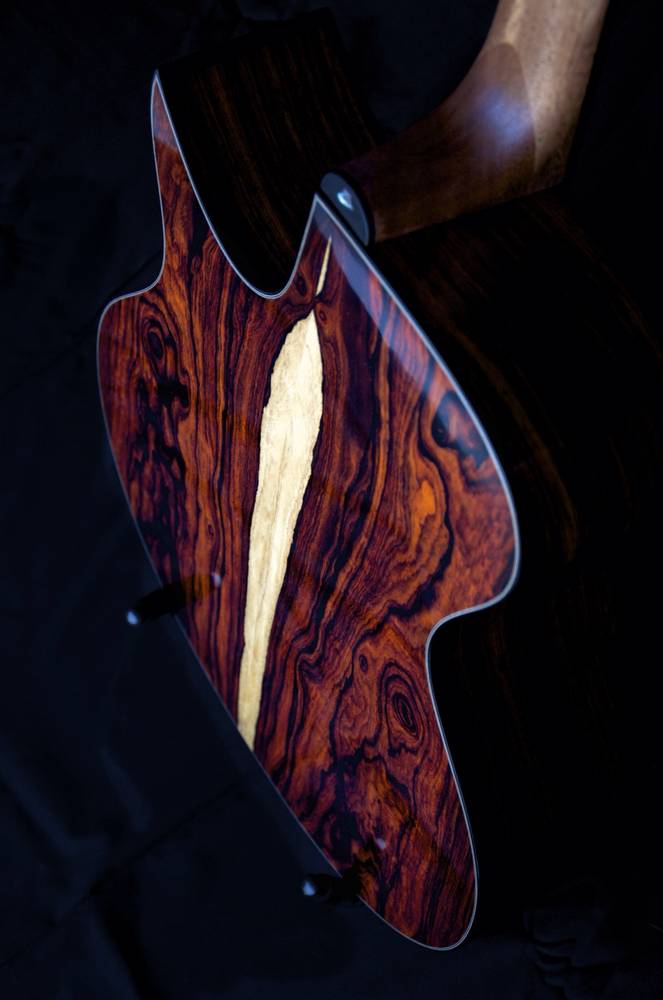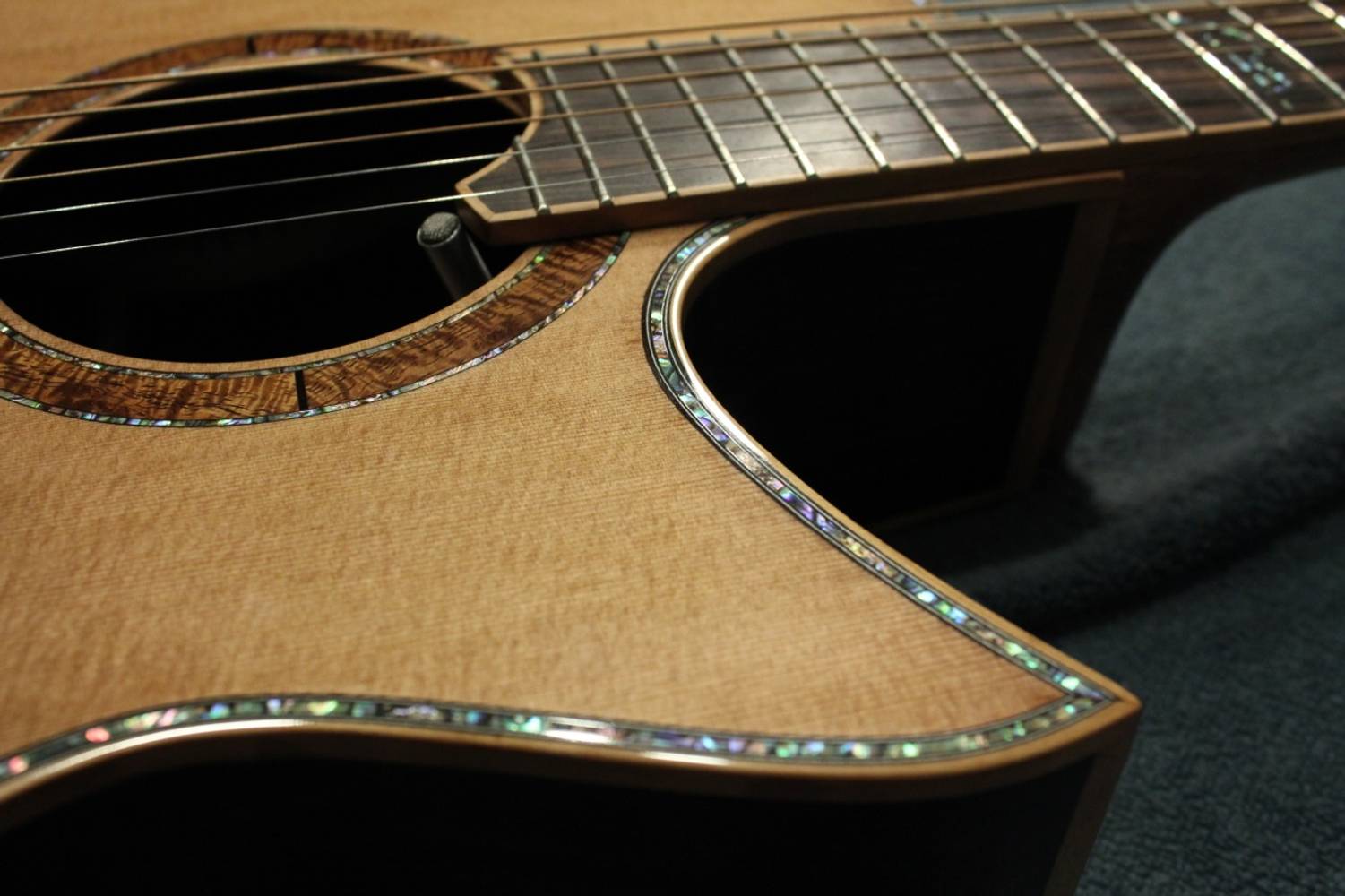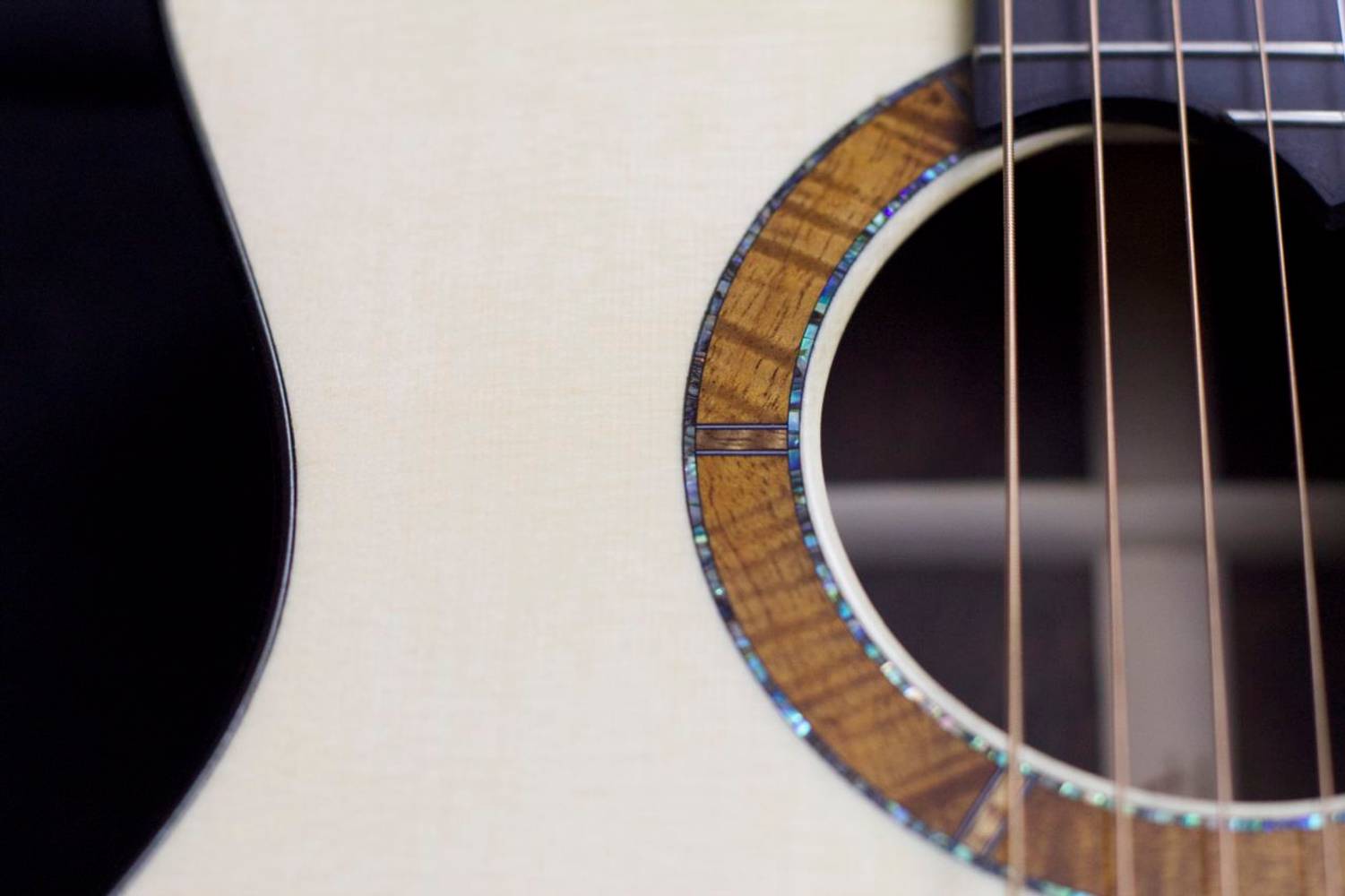 On every Maxmonte guitar, the wood is carefully selected to achieve the desired tone, and flawlessly worked into a responsive and playable instrument. Each guitar can be customized with a wide array of options, from the cutaway to a compound radius fingerboard, and one-of-a-kind inlays and rosettes. Massimiliano reserves particular attention to the ergonomics of the instrument and its playability, carefully developing a design idea that ties the instrument together.
The Guitars
Maxmonte acoustics are available in four models. See below for more info.
Models
Roe
The newest addition to the Maxmonte lineup, the Roe is a tiny guitar tuned one fourth above standard tuning, like a standard guitar capoed at the fifth fret. The intervals between strings are the same so there is very little getting used to the new instrument. A natural travel guitar, this one also has a unique voice of its own and can cut through the mix.
Dimensions
Upper bout

8"

Lower bout

11"

Depth

4"
Standard specifications
Scale length

19.1"

Nut width

1-3/4"
Thames
Just a little smaller than a standard 000, the Thames is a versatile guitar that has varying strengths depending on tonewood choice. Massimiliano favors the combination of an Italian spruce top with mahogany back and sides for a rich, intimate sound.
Dimensions
Lower bout

15''

Upper bout

11''

Depth

4-1/4''
Standard specifications
Scale length

25-1/2"

Nut width

1-3/4"
Columbia
His most requested model, the Columbia has a versatile, well-balanced sound, and is equally good played fingerstyle or with a pick. With a cedar top it lends a nice crispy, mature sound particularly suited for fingerstyle, while with a spruce top it gains more punch and a wider dynamic range. Back and sides can range from the classic indian rosewood to fancier cocobolo, ziricote, amazon rosewood. It works beautifully with my deep reach cutaway and the Ryan bevel armrest, and the flute soundports lend an extra sound perspective to the player.
Dimensions
Lower bout

16"

Upper bout

12"

Depth

4-3/4"
Standard specifications
Scale length

25-1/2"

Nut width

1-3/4"
Danube
The Danube is the Maxmonte jumbo shape, and it's a power machine! Meant for dropped tunings, it originally sports a fanned fret fingerboard with extra long scale on the bass, but is also available with a standard fingerboard. The deep reach cutaway and the contoured heel allow a comfortable reach all the way up to the last fret. The Ryan style bevel and the high waist make this big guitar surprisingly comfortable to play.
Dimensions
Lower bout

17"

Upper bout

12"

Depth

4-7/8"
Standard specifications
Scale length

Fan-fret 26.2" - 25" or standard

Nut width

1-3/4"