Jewitt Artist Series OM, Brazilian Rosewood & Torrefied Adirondack Spruce
$8,500
We are currently unable to ship this instrument across borders due to CITES restrictions. Please get in touch with us to discuss alternative options.
Details
Luthier Jeff Jewitt is an accomplished woodworker on many fronts, not just building and repairing guitars, but running a successful furniture restoration business, developing a line of wood dye stains used by numerous luthiers and major brands (including Gibson and Santa Cruz), as well as writing and teaching through the Galloup School and more. That thorough and multi-disciplinary approach has clearly paid off in his fine guitars. His OM will please any fan of the traditional, Martin-inspired sound, and as well as players who want a versatile instrument that will toggle seamlessly from fingers to a flatpick. Thoroughly well-balanced, there's an articulate woodiness, with a hint of darkness and clear sustain thanks to the Brazilian rosewood. The neck starts off with a soft V near the nut, gradually smoothing out to a C shape by the time you pass the 7th fret—a design that makes cowboy chords and blazing lead lines up high equally easy to execute.
Model: 14-fret OM
Top: Torrefied Adirondack spruce
Back and sides: Brazilian rosewood
Neck: One-piece mahogany w/ soft V into C shape, semi-gloss finish
Fingerboard: Ebony
Frets: Gold EVO
Nut and saddle material: Bone
Bridge: Brazilian rosewood
Pins: Bone with abalone black dot
Rosette: Figured walnut
Purfling: B/W/B
Peghead veneer: Brazilian rosewood w/ MOP inlay
Tuners: Gotoh 510
Finish: Gloss, buffed
Scale length: 25.4"
Nut width: 1-3/4"
String spacing: 2-1/4"
Lower bout: 15"
Depth: 4-5/16"
Case: TKL hardshell
Benefits
Fully insured global shipping
All instruments ship direct from Nashville to anywhere in the world, fully insured with trusted global couriers
Easy Returns
Every guitar comes with a 72-hour appraisal period so if you're not satisfied you can return the instrument to us
Why buy this guitar
Key Features
Design

Jeff's OM is an excellent example of the timeless design, with a 15" lower bout and 4-5/16" depth providing balance and clarity

Tonewoods

Torrefied Adirondack spruce and Brazilian rosewood create a voice with delectable warmth, woodiness and just a hint of dark sustain

Appointments

A simple figured walnut rosette and B/W/B purfling are a perfect accent for this tradtional guitar
This product listing was written by Lindsay. If you'd like to talk to Lindsay about this guitar, you can do so here:
Get your personalized demo
Fill in your details below, tell us what you'd like to hear, and we'll send your personal demo within 24 hours
Email Lindsay about this guitar
Luthier
Jeff Jewitt
Folding together both an art and science background, not only does Jeff Jewitt build fine acoustic guitars, he has formulated colorants used by the guitar industry and is sought after as both a finish consultant and teacher.
View luthier profile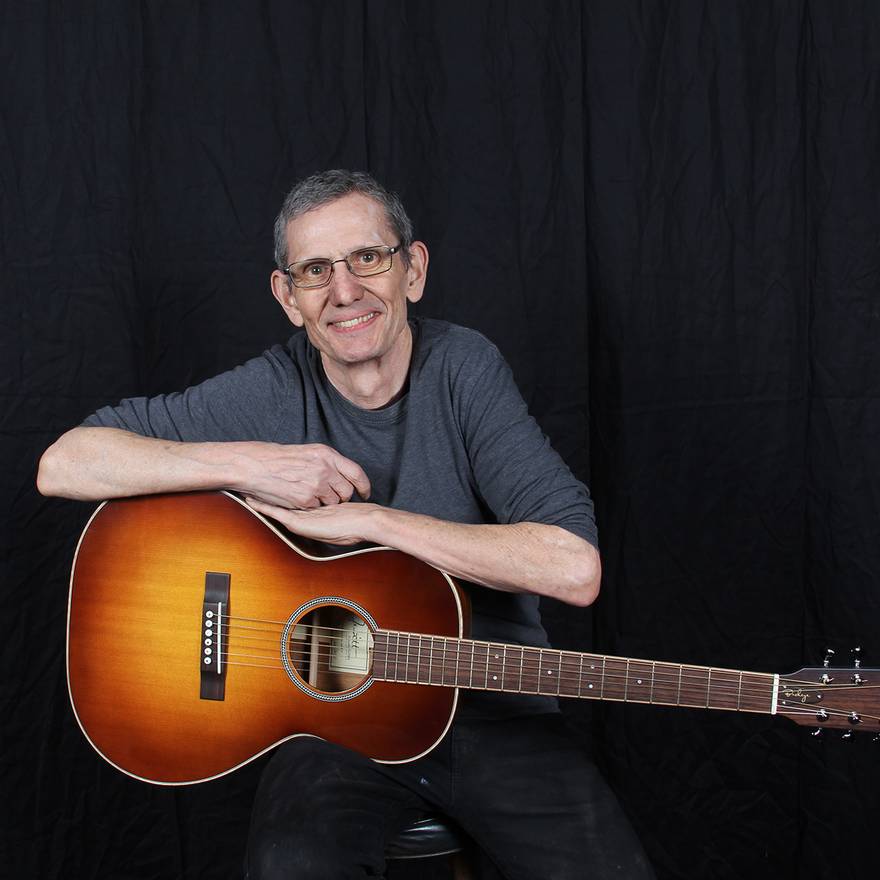 International shipping not available
We are currently unable to ship this instrument across borders due to CITES restrictions. Please get in touch with us to discuss alternative options.